(Photograph by Terry Dunn, Tested.com)
What Does FPV Mean?
For radio-controlled, unmanned vehicles or aircraft, the view that the remote pilot or driver has can make a big difference in how and what the operator is able to do, where they are able to take their craft, and so on. Arguably, the best view is the first-person view (FPV).  FPV is also often referred to as video piloting or remote-person view. This is where a camera is mounted on the vehicle or craft in such a way as to provide the remote operator with the feeling of being in the proverbial driver's seat. In short, this view allows the remote operator to see as if they were in the cab or cockpit of the vehicle or craft.
What are the Advantages?
This improves the ability for unmanned craft to be taken into a wide range of different environments, from traditional urban areas, and even dense forests and jungles.
Due to the perspective that the FPV gives the operator, higher flight altitudes and greater distances can be traversed in these vehicles. The view also improves the agility of the operator, as they have a better perspective of their surroundings, allowing them to maneuver through tight spaces. As it allows for more realistic views and perspectives, it also provides for a more realistic experience for the operator as well.
How Does it Work?
There are a wide variety of different options for FPV that go to a varying degree of sophistication, but it all starts with an FPV camera. They're all mounted onto a FPV quadcopter frame.  From forward mounted cameras that simply allow the operator a FPV in the forward direction, to sophisticated stereoscopic cameras with gyroscopes that give for a incredibly realistic look and feel that lets the operate sense even the subtle dips and rolls of the craft.
Though this view can be utilized in terrestrial vehicles, it is most commonly used in radio-controlled unmanned remote controlled aircraft. There are two main elements that are included in an FPV setup: airborne or ground.
Airborne
This refers to the on-board equipment on the remotely manned craft. Airborne elements of the FPV setup include cameras (whether front-mounted, gyroscopic, etc.) and transmitting devices. More sophisticated setups may include more detailed tracking and locating information such as GPS. Airborne equipment also includes things like basic installation materials and stabilization devices.
Ground
This refers to the devices that receive and display signals on the ground. This can be as simple as an app for a phone or other mobile device. Ground setups can be far more advanced too, utilizing computers and other forms of monitoring that can display far more than just visual data. With more sophisticated setups, receiving devices must also be setup in order to receive other data collected and transmitted from the craft.
With the first-person view, the remote operator can take their unmanned crafts higher and farther than ever before. This perspective provides for a more realistic feel and allows for more agility in operation. Crafts or vehicles that offer the first-person view make for a more versatile craft as they can be successfully navigated through a variety of different environments with precision and ease. It also makes the experience far more realistic for the remote operator, allowing them to better feel for the environment and more optimally navigate their crafts.
Recommended Ready-to-Fly (RTF) FPV Quadcopters for Beginners
Most quadcopters with a camera can be setup to handle FPV, but it's not easily done.  For beginners, the easiest way to get get started with FPV flying is to get an fpv quadcopter kit that is  Ready-to-Fly (RTF).  From the research I've done, the two quadcopters that look like the best option are:
Blade Nano QX FPV RTF with SAFE for a Full FPV Virtual Reality Experience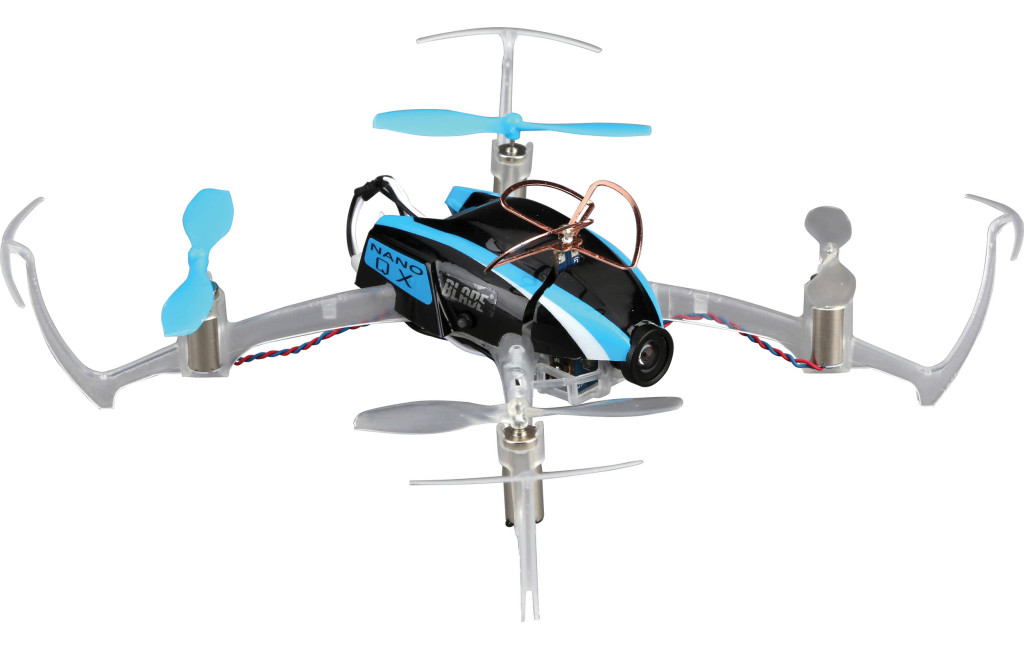 The Blade Nano QX is one of the best quadcopters to learn with, especially with Blade's SAFE technology to stabilize and assist beginners while they get acquainted with flying (see our review of the Blade QX Nano BNF).  This bundle comes with everything you need to get started with FPV flying – the quadcopter, a transmitter and a headset (Fat Shark Teleporter V4 5.8GHz headset).  There's no soldering, modifying or tweaking to get started with FPV with this quadcopter kit.  If you already have a transmitter and want to use different fpv goggles, you can always go with the set that doesn't not include the headset:  Blade BLH7280 Nano QX FPV BNF w/o Headset with SAFE.
>> See Amazon's pricing and read the reviews of the Blade Nano QX FPV RTF <<
Hubsan H107D FPV X4 Mini RTF Quadcopter for a Entry Level, Low Cost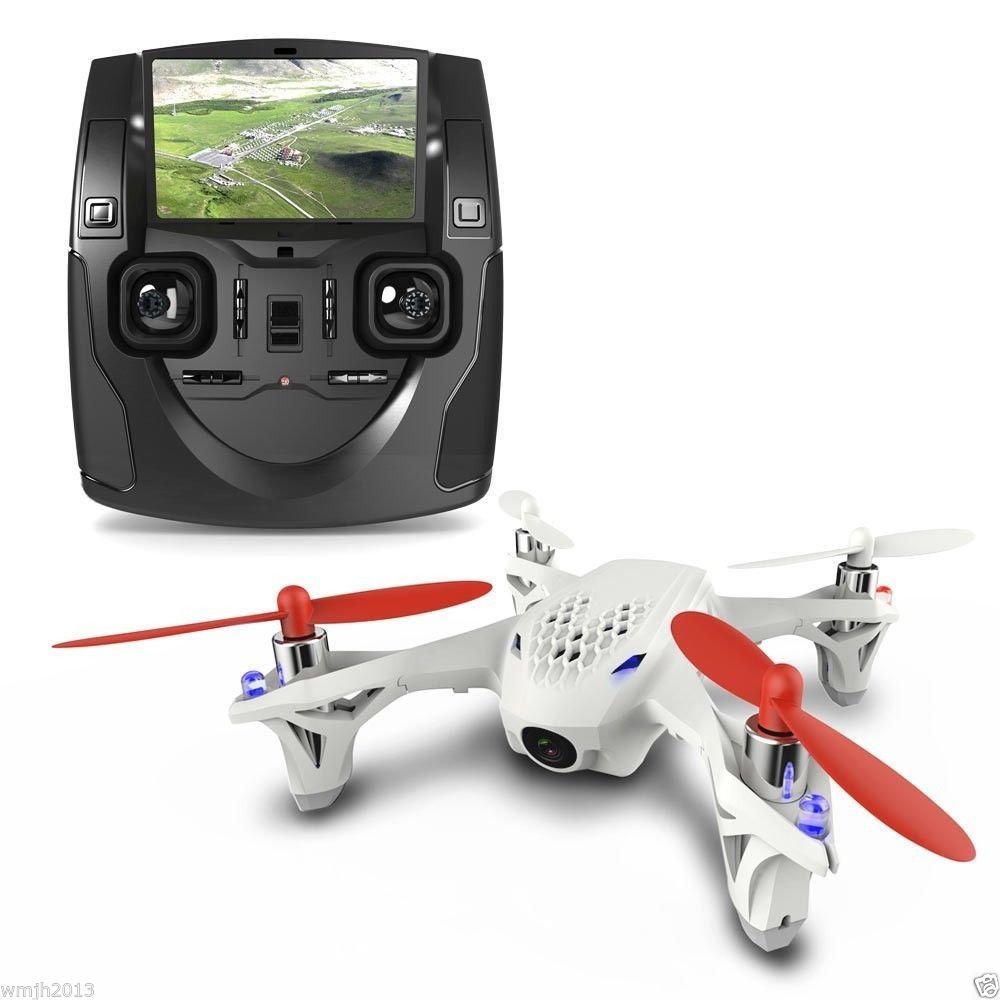 Hubsan produces some of the most fun quadcopters I've reviewed.  With the X4 H107D version, they've upgraded the camera from the H107C and more importantly added a transmitter for FPV video delivery.  This FPV quadcopter RTF quadcopter also comes with a 4.3 inch LCD screen that displays the 720p video feed from the camera mounted on the FPV quadcopter frame. Like the X4 H017C version, you can still capture 720 x 240 resolution videos or 640 x 480 snapshots.
>> Click here for Amazon's pricing and to read the reviews of the Hubsan X4 H107D FPV  <<
DJI Phantom 2 Vision+ V3.0 Quadcopter with FPV HD Video Camera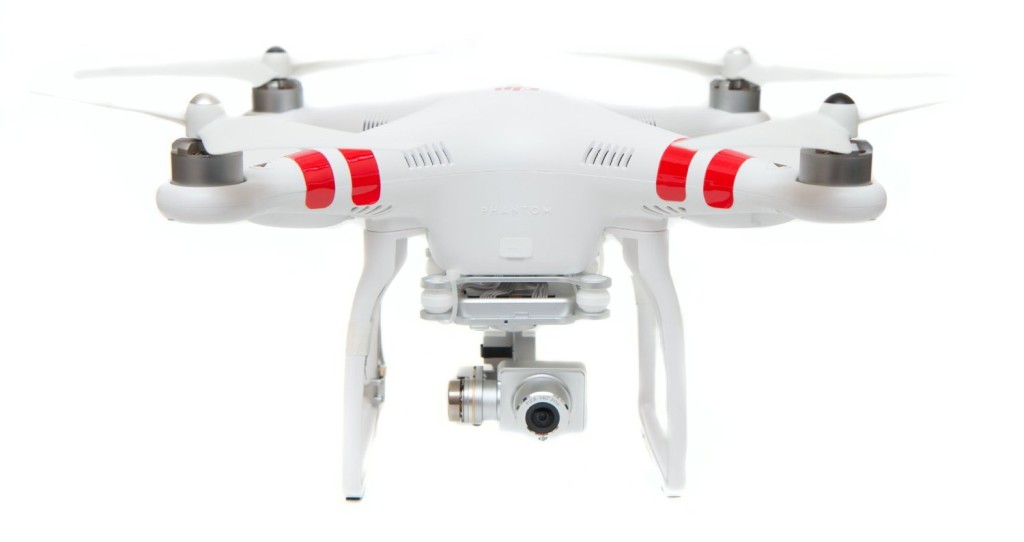 Alternatively, if you're looking for an advanced RTF FPV quadcopter with HD aerial photgraphy capabaility, then look to the DJI Phantom 2 Vision+. This quadcopter is the top of the line for hobby-sized quadcopter and comes with a 14MP HD Camera, capable of recording 1080p resolution video. It comes with built-in video stabilizers that create smooth videos with very little "jello effects". It has built-in GPS that helps the quadcopter hover and maintain a hover position, while also allowing it to return-to-home if the connection to the transmitter is lost.  The FPV system transmits a live video feed through a mobile application on either Android or the iPhone.  You can start and stop video the live video at any time, while also controlling the zoom function to also take high quality aerial still images.  The only drawback of using a DJI Phantom 2 Vision+ is that configuring the Vision+ for goggle use is not an easy setup and best left to people who aren't afraid to open up the Vision+ and tinker with the wires.
>> Click here to see Amazon's amazing low prices for the DJI Phantom 2 Vision+  <<